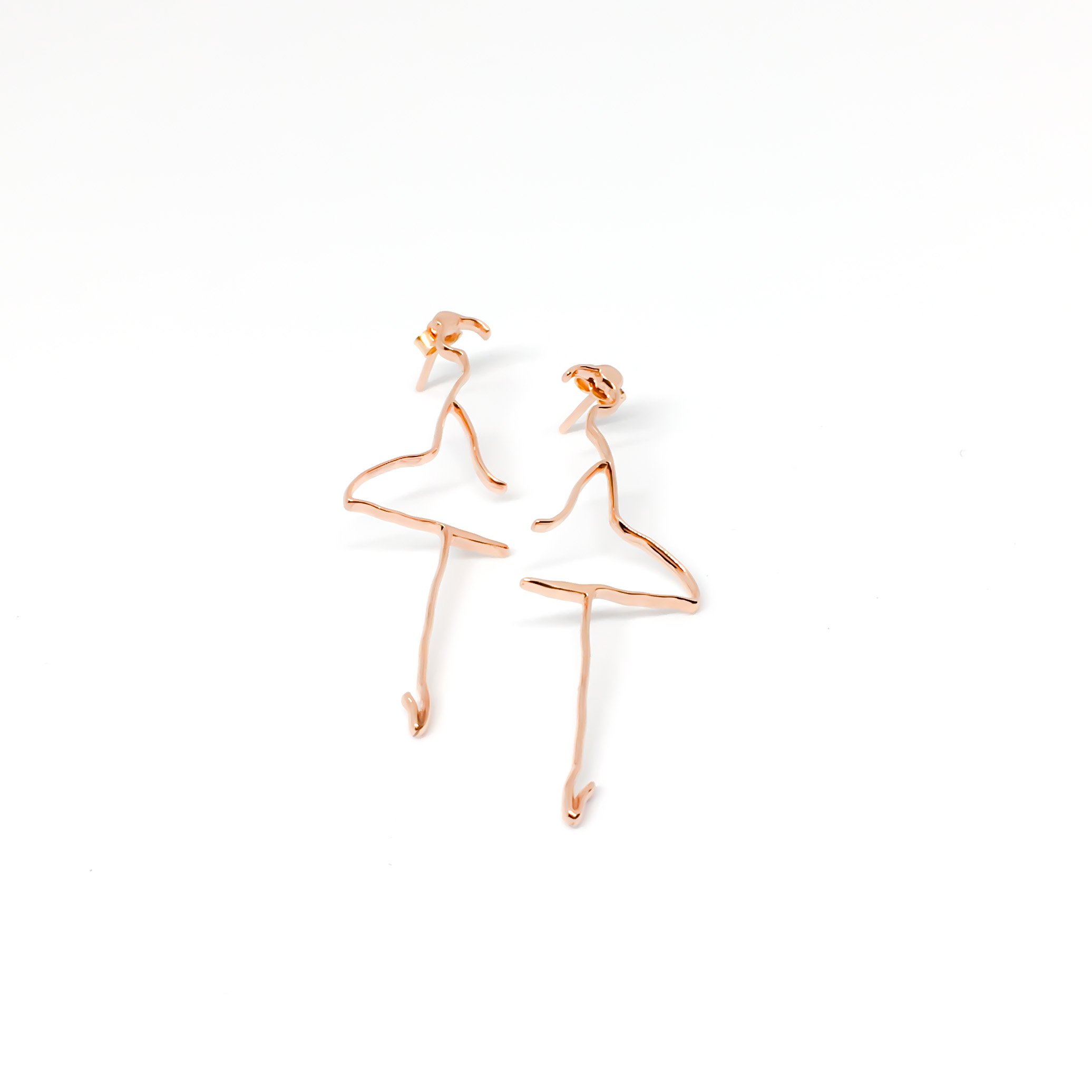 Dance. Hidden language.
Free Shipping.
Inspired by the minimal artwork of Zoi Roupakia Gallery, these 5cm rose gold-plated brass earrings are part of the 3D-printed Jewellery Collection PHAÍNŌ accompanied by 9ct rose gold backs. They are motivated by a quote from the famous choreographer Martha Graham: "Dance is the hidden language of the soul, of the body".
Elegant, contemporary and conceptual, a piece with meaning.
Length: 5cm
Free Shipping.
The order is processed within 48 hours if the item is already in stock.
Find more about the artworks the collection is based on and the inspiration behind the art of conceptual minimalism in the art and inspiration section.
Caring info
Precious plated metal is a durable material, but can still scratch or wear through. Prolonged surface wear can rub off the finish.
To prevent damage, we recommend storing your item in a soft cloth pouch away from other products and avoiding exposure to household chemicals and cleaning products.